To say that would be absolutely wrong, however, the Officers in these videos need to find another career…..and fast!
Unless you have been locked up in a jail cell with no TV privileges, you have undoubtedly seen the videos of water being thrown on the NYPD Officers. You have also then seen the Officers sheepishly walk away from the punks that are dousing them with the water, (and thereby ASSAULTING an officer of the law) without so much as saying a word.
For every Police Officer in the country it physically hurts to watch these videos. They are now a rallying cry for every cop-hating criminal in the country. It's basically a recruitment video for thugs and punks. If you don't believe me, 2 MORE videos have hit the airwaves today of Officers having water thrown on them in different neighborhoods. In one, a bunch of people are throwing water at two female NYPD cops, who then just walk away. You can see that one below.
And in the next video, a man throws a green bucket of water on an Officer's head and then some small children start shooting them with water guns. They are already training the kids to disrespect law enforcement! At the end of the video, you see a woman being soaked over and over again with buckets of water while two of NYPD's finest sit in their squad and do nothing. You can see that video here.
The sickening part in all of this is not that the people have no respect for the officers. It's not that the crowd stands around encouraging them on. It's not even the images of the small kids shooting the officers with water guns. We have all come to realize that society is breaking down at it's core and people now act like animals and uncivilized hoodlums more and more every day. We have accepted that. The real sickening part in all of this is that the officers have simply given up. They no longer proudly wear the badge of the NYPD. They no longer strive to honor the oath that they took to uphold the laws of this country. They simply come to work, walk around for 8 hours, and go home. They are defeated.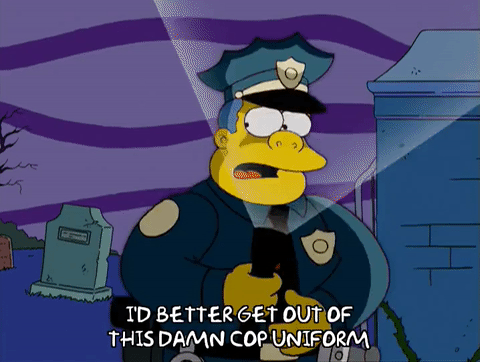 These officers can no longer perform their duties in that neighborhood, or any adjoining neighborhoods, because they have been branded as cowards, and trust me, word travels faster than the speed of light when it comes to condemning a cop.
Now, there are many, many great Officers with NYPD and you cannot judge all of their officers by the actions of a few (otherwise we would be just like most of the citizens of this country!). However, I sincerely hope that the ball is rolling to do something with these men who probably shouldn't be wearing badges any longer.